---
Our upcoming
Games
Major sporting events have the power to celebrate every person's individuality, while bringing people around the world closer together. At Honav USA, we want to build on these events by further connecting people through pin collecting and trading.
---
History of
Pin
Trading
Pin Trading is a very BIG deal at the Olympics!
Olympic pin collecting and trading is as much a part of the Olympics as the Games themselves.  Olympic pins date back to the first modern Olympic Games in Athens in 1896 when they were first used to identify officials and athletes.  Today, athletes bring pins from their home country to trade as a sign of international friendship.  Reporters and officials swap pins and display them on their lanyards.  Collectors and spectators trade pins to commemorate the event and proudly decorate their collection on their hats, bags, and clothes.  Olympic lapel pins are the most collected pins in the world.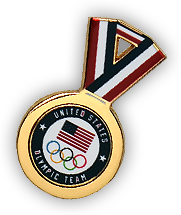 Read More
---
Our Featured
Clients